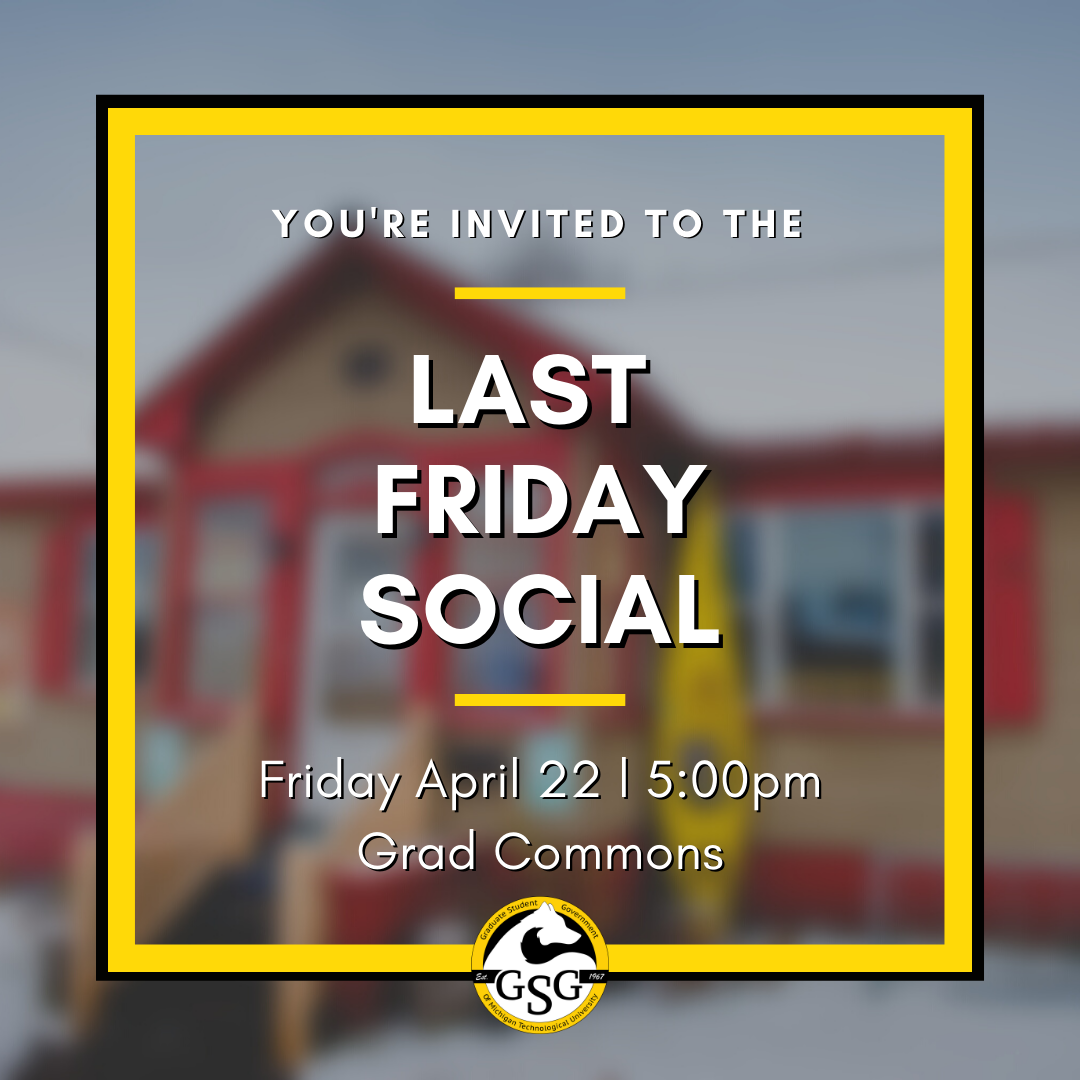 Last Friday Social
Dear Huskies, with the Spring semester coming to an end, exams on the way and some assignments still due, take a break and lets meet up and celebrate the end of another year.
Join us at Grad commons, where snacks and hors d'oeuvres will be provided.
Come out, enjoy some food and play some games with us! Families welcome.