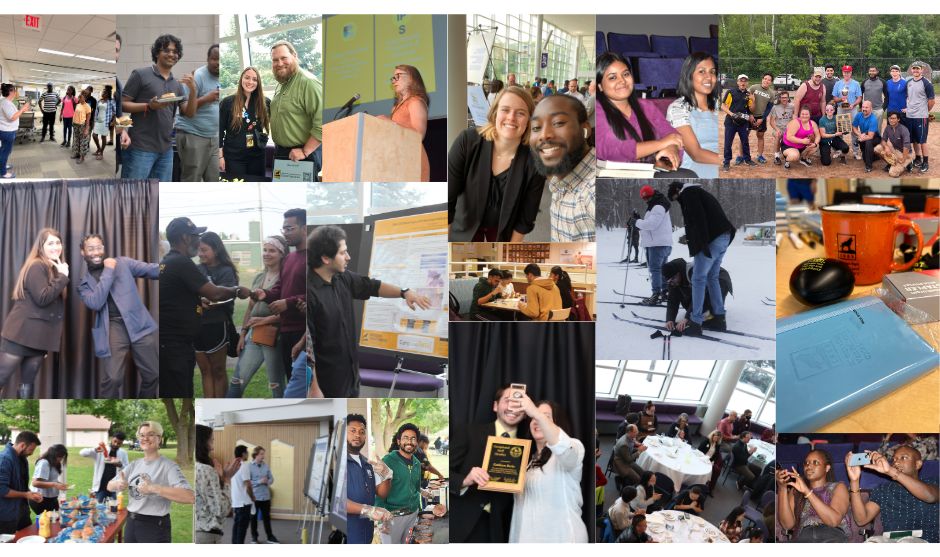 Orientation 2023
Between August 21 & 25, new graduate students engaged in series of welcome activities led by the Graduate School and Graduate Student Government.
2023 GSG Summer Softball League
Team – Natural Hard Sciences were crowned the Champions of 2023 GSG Summer Softball League.
2023 Alumni Poster Session
On August 4, GSG joined the Alumni week-long reunion through the Alumni Poster session where graduate students shared their researches with the members of alumni community.
2023 First Friday Social
Faculty and staff joined the GSG community in an evening of food, drinks, games and fun. #FirstFridaySocial on the first Friday of the Fall semester.
2023 K-Day
K-Day, short for Keweenaw Day, is an annual tradition at Michigan Tech held on the Friday of the week of Labor Day.
Vision Board Workshop
GSG hosted a workshop to support grad students create their own Vision Board.
Parade of Nations 2023
The Parade of Nations started at Quincy Green all the way to Dee Stadium…
Career Fair 2023
GSG PR Chair, Genius was present at the #CareerFair taking photos