---
Oral Presentations
Find the schedule for different sessions, participant information, and the Zoom link to each session on the following pages:


---
Poster Presentations
Find the poster presentations on the following pages:


---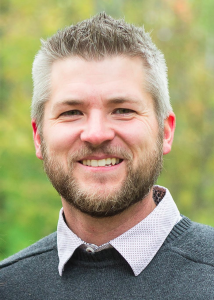 Drew Vettel, GRC 2021 Keynote Speaker
Drew graduated from Michigan Tech in 2005 with a bachelor's degree in Mechanical Engineering and an Enterprise minor.  In his senior year & throughout his graduate studies, he worked under Dr. John Gershenson in the Life-Cycle Engineering Lab on a research project with General Motors in the application of Lean Manufacturing principles for Manufacturing Equipment Design.  In 2006, he graduated with a master's degree in Mechanical Engineering.  Drew started working at Kohler in 2007 where he has held a variety of Operations Support & New Product Development roles in Kohler's various business units including Maintenance, Continuous Improvement, Generators, Kitchen Sinks, Bathing, & Shower Doors.  He currently is a Team Lead for New Product Development in the Bathroom product space.
While a student at Michigan Tech, Drew worked in Box Office at the Rozsa Center & was a drummer in the Pep Band.  He was involved in the Future Truck/ChallengeX Enterprise while an undergraduate where he led the 3D modeling team in his Junior & Senior year.  Drew is currently serving on the MTU Alumni Board of Directors.
Drew and his wife Maggie live in Sheboygan Falls, WI with their daughter, Maeda where they have been dabbling in a variety of side businesses including a Yoga Studio, Business Coaching, Photography, Kombucha Brewing, and Airbnb hosting.
---
Oral Sessions:
April 1-2, 8.00AM-2.00PM (Zoom)
Poster Session: April 1 (all day)
Q&A: 4.00-6.00PM
April 2, 5.00PM-7.00PM (Zoom)
Registration Closes:
March 2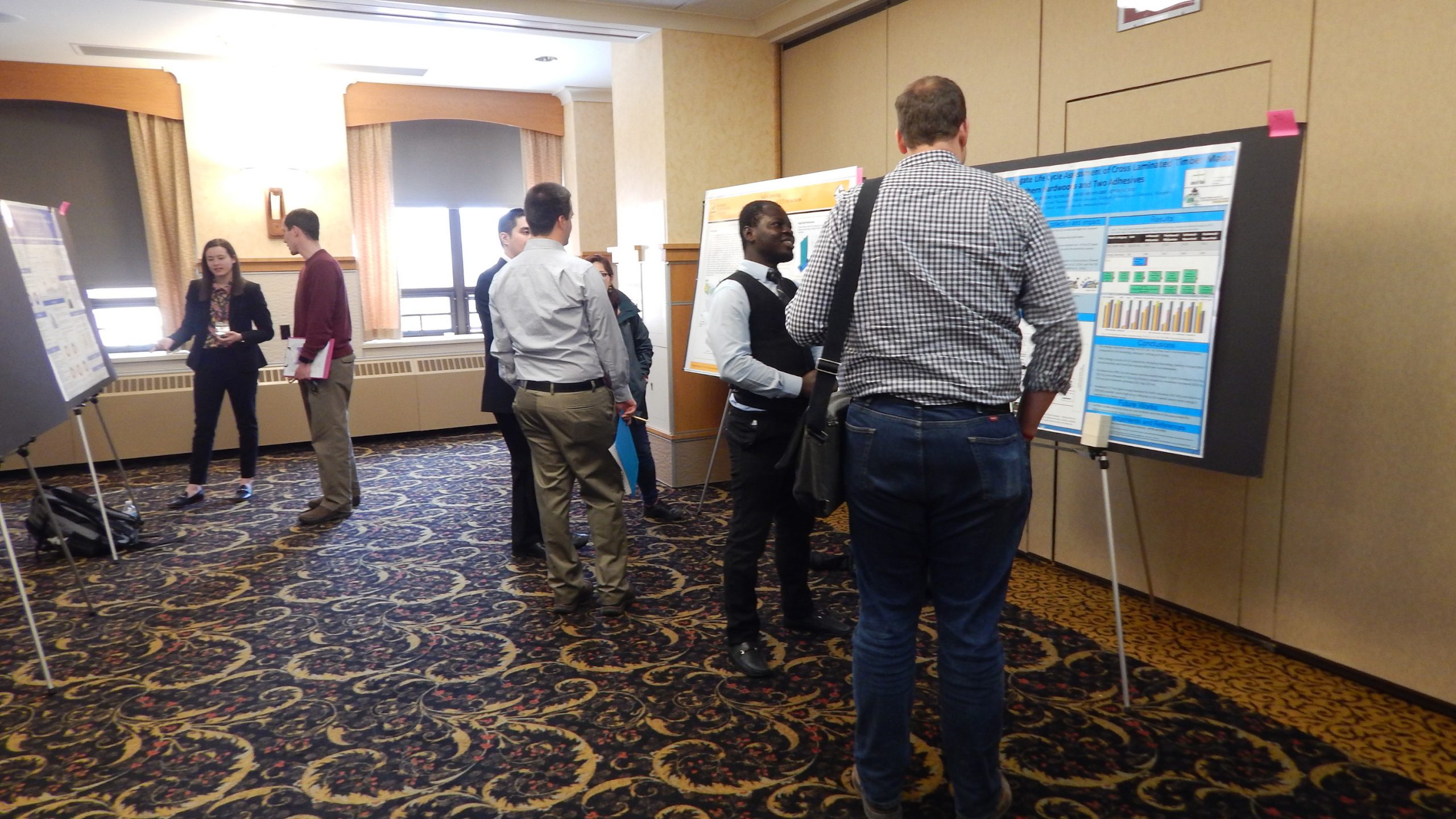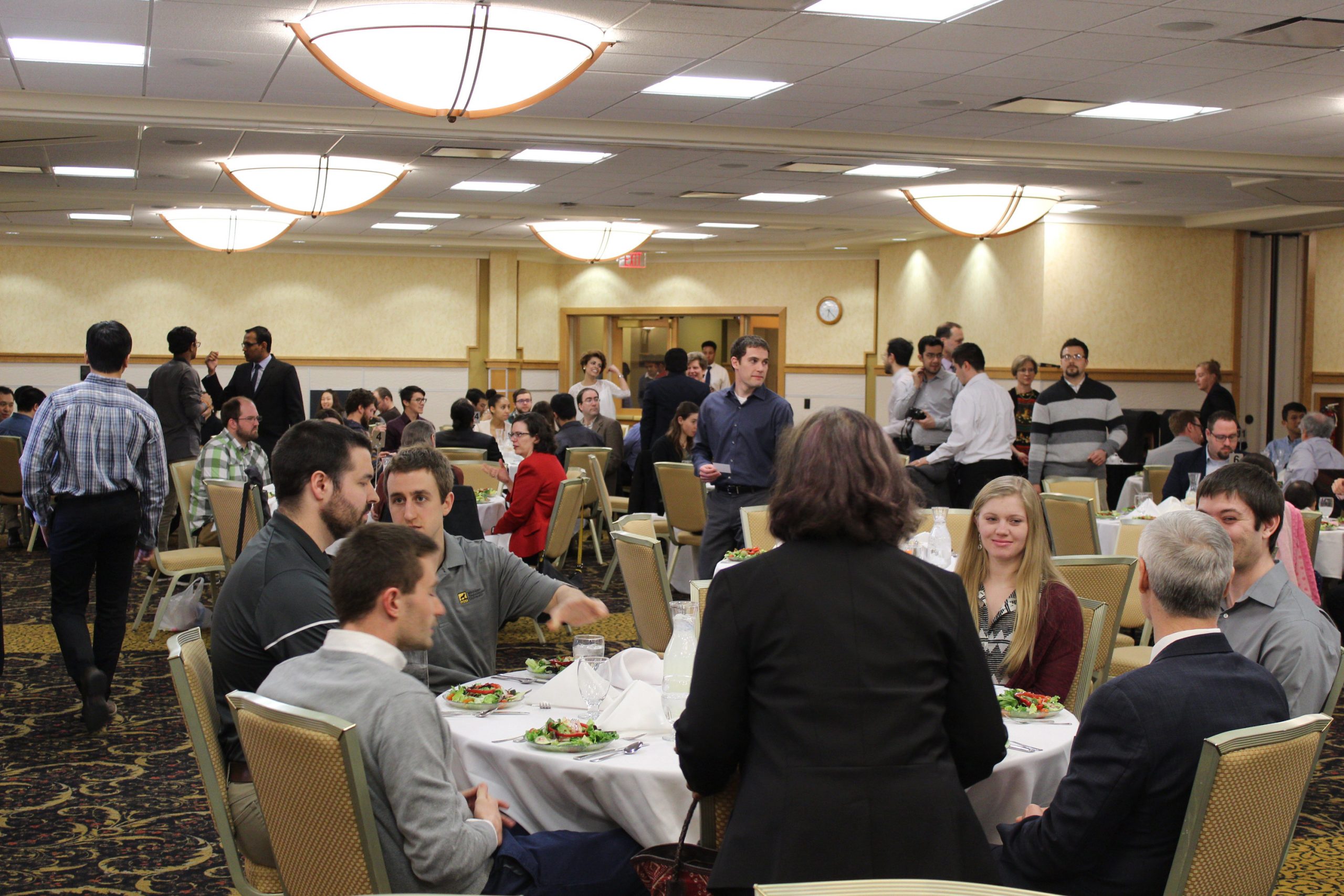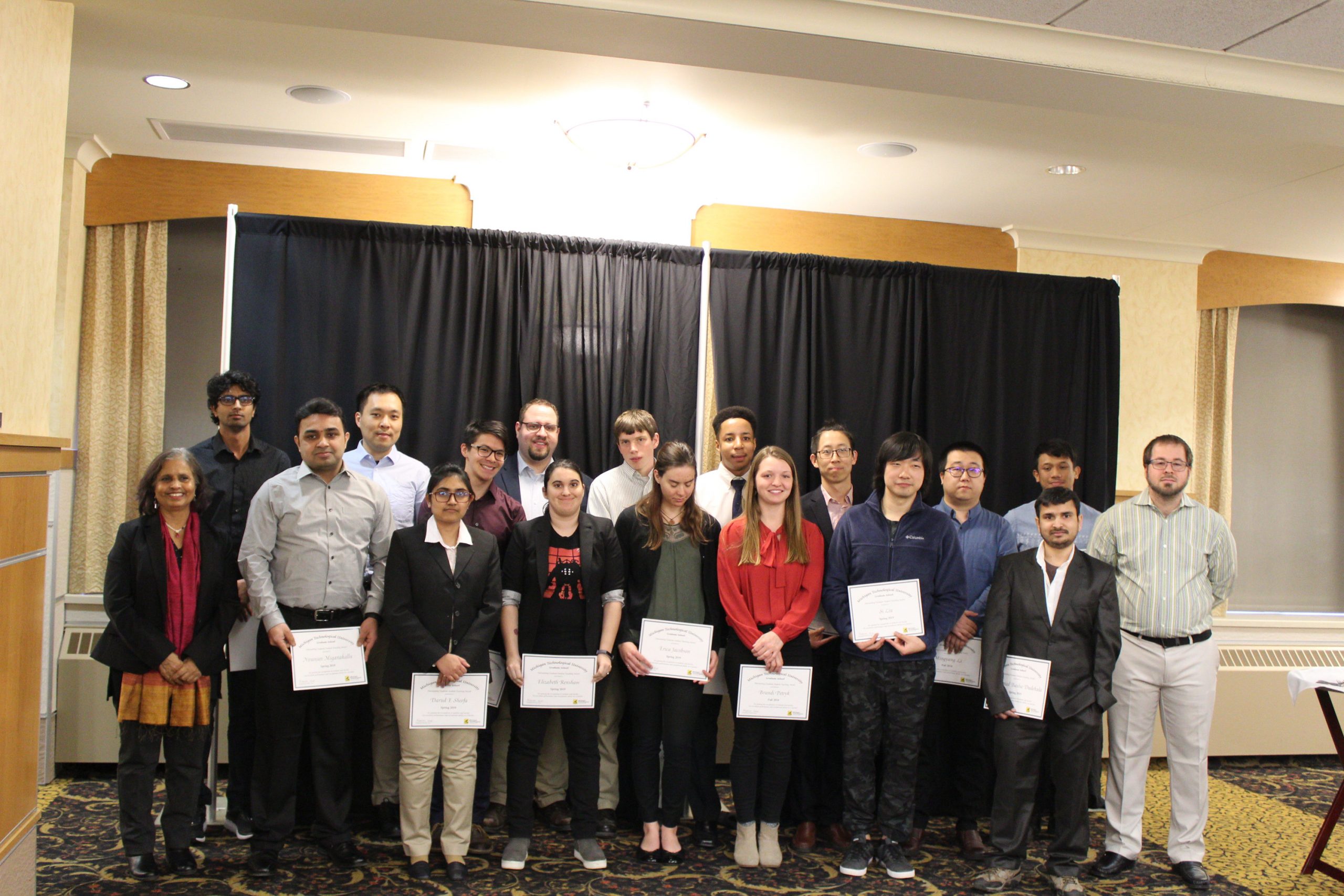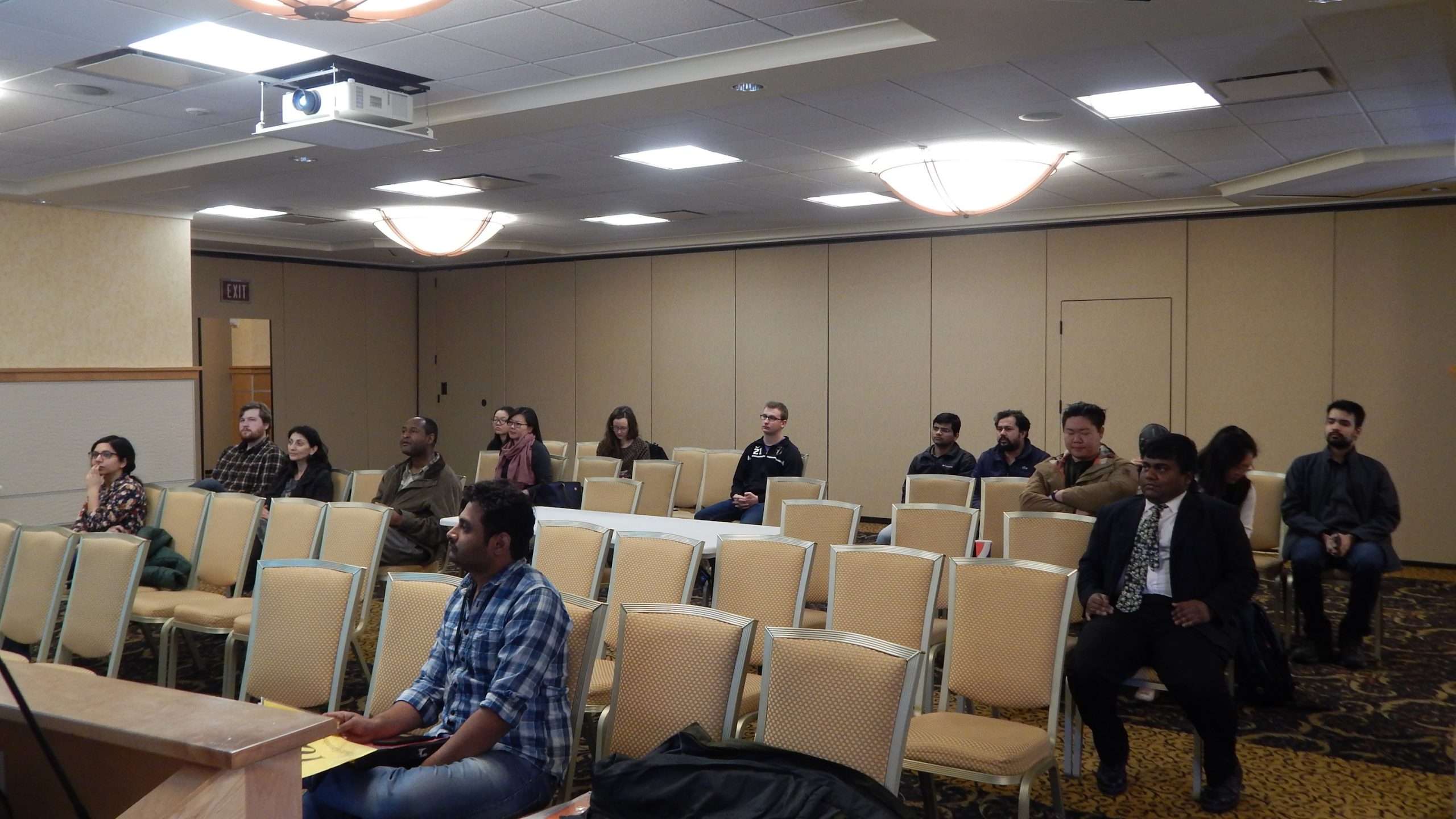 ---
What is the Graduate Research Colloquium (GRC)?
Each spring, GSG sponsors the Graduate Research Colloquium Poster & Presentation Competition. The GRC is a unique opportunity to share your research with the University community and to gain experience in presenting that research to colleagues. During this year's GRC a virtual mock conference will be set-up where presenters are broken down into various technical sessions, ranging from Advances in Modern Medicine & Health to Power and Energy, and everything in between.
Oral Presentation Winners
Poster Presentation Winners
| | 1st Place | 2nd Place | 3rd Place |
| --- | --- | --- | --- |
| 2019 | Nabhajit Goswami | Nicholas Gerstner | Jeremy Bigalke |
| 2018 | Kishan Bellur | Karina Eyre | Niranjan Miganakullu |
| | 1st Place | 2nd Place | 3rd Place |
| --- | --- | --- | --- |
| 2019 | Janna Brown | Laura Schaerer | Avik Ghosh |
| 2018 | Gemechis Degaga | Shanshan Hou | Tanvir Khan |
---
Important Dates
January 18 – Registration Opens
March 2 – Registration Closes
March 2 – Abstracts Due
March 22 – Poster Presentation Videos Due
April 1 – GRC Day 1
April 1 – Poster Session goes live
April 2 – GRC Day 2
April 2 – Awards Banquet
---
Who can participate?
All graduate students are highly encouraged to participate by presenting their research in an oral presentation or creating a poster detailing their research. You can even do both!
---
Why participate?
The GRC provides graduate students a great opportunity to practice their oral or poster presentations in a friendly environment before presenting at a major conference. These presentations will help you to gain valuable feedback from judges and other audience members that can benefit your research. The GRC is also a great way to network and learn about other research that is being done on campus. Cash prizes of $300, $200, and $100 are available for the 1st, 2nd, and 3rd place speakers respectively in both the poster and oral presentation sessions.
---
Colloquium Info
This year's GRC will be held on Thursday, April 1 & Friday, April 2 virtually. Oral presentations will be broken up into sessions taking place during both days. The Poster Session this year will be hosted on April 1 in a pre-recorded video style. The deadline to submit the video for the poster session is 11:59 PM March 22, 2021. A notification email will be sent once we receive your submission. Registration for GRC is now open and closes on 11:59 PM March 2. Abstracts will be due at this time. Presenters will be given a 15-minute time slot consisting of a 12-minute presentation followed by questions from the audience and judges. Presentations will be due on Friday, March 22, at 11:59 PM. This is to ensure a smooth transition on the day of the colloquium.  The only thing that is needed during registration is your abstract, which has a 300-word limit. There will be a Q&A session for the poster presenters with the judges from 4-6 PM on Thursday. This will be hosted using zoom break-out sessions. The event will be capped off with the virtual GRC Awards ceremony on April 2, 2021, from 5-7 PM. Here we not only announce the winners of GRC, but it is also where the Graduate School hands out their annual Teaching Awards, and where GSG felicitates their Merit Award winners. Everyone who participated in GRC is invited to attend this ceremony to celebrate all of the hard work and accomplishments that graduate students have put in over the past year.
To register for GRC, please fill out this form.
---