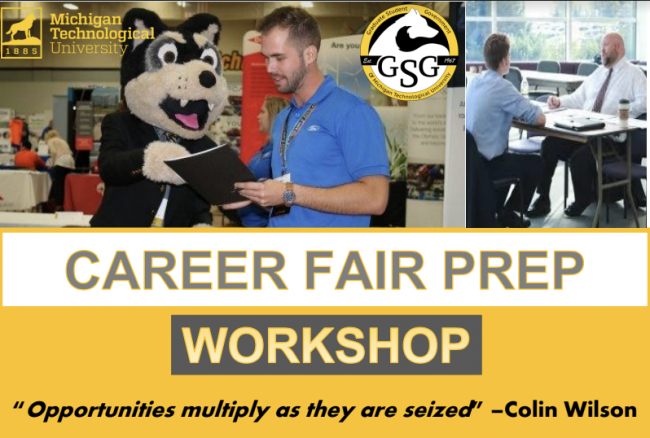 Career Fair Prep Workshop
Being well prepared for a Career Fair can make a big difference in your employment opportunities. And with the recent changes related to COVID-19, you might wonder what the best ways to prepare look like.
The GSG will be hosting a Career Fair Prep seminar on Wednesday, September 16th, from 4 to 6pm. Chris Hohnholt, Assistant Director of Career Services and Career Advisor, will be leading the discussion and answering your questions about resume writing, (virtual) interviews, internships and co-ops, and professional grooming.
Feel free to contact Yasasya Batugedara at gsg-prodev@mtu.edu with any questions.
Link to registration: https://mtu.libcal.com/event/6892880
Link to the Zoom meeting: https://michigantech.zoom.us/j/99638499136