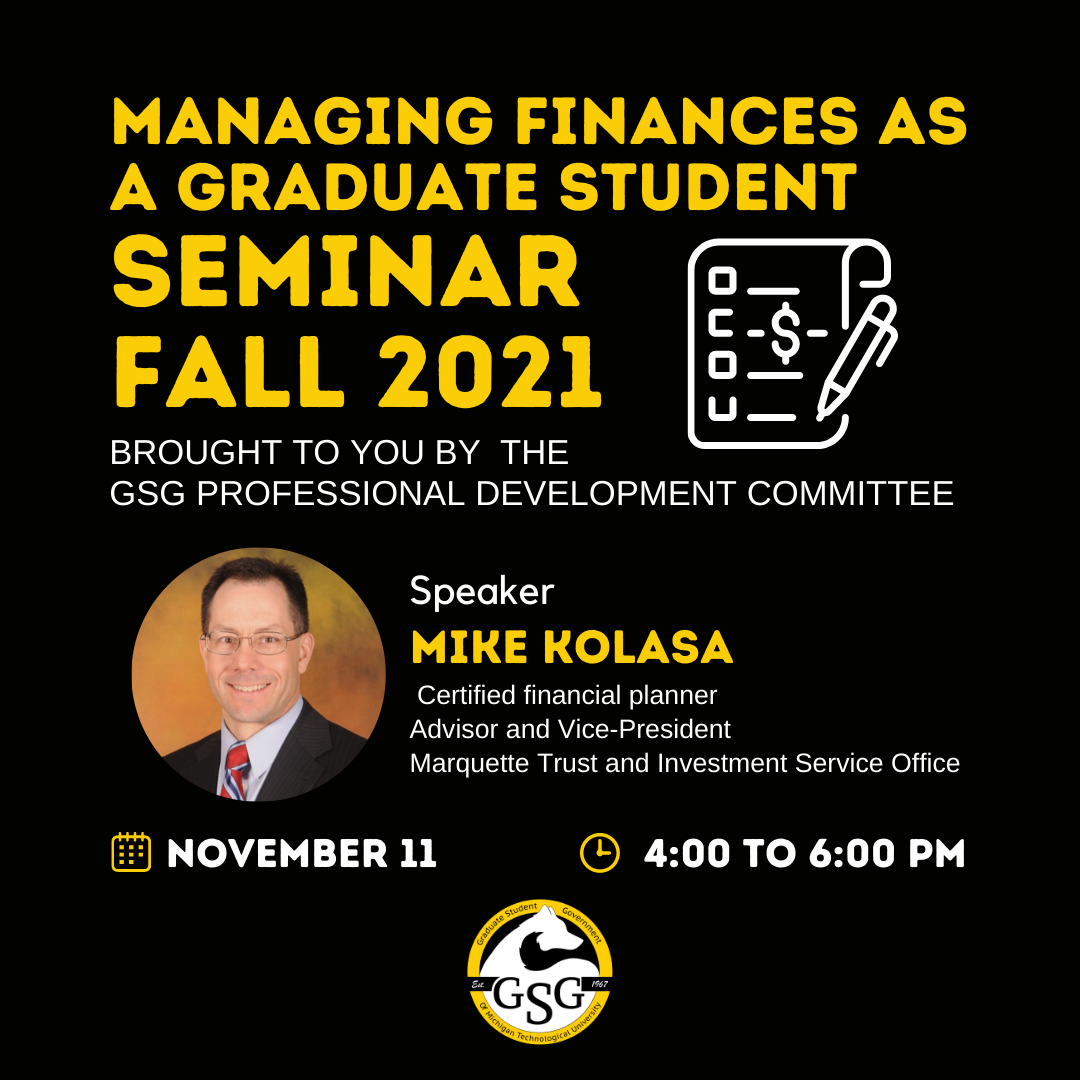 Managing Finances as a Graduate Student
As graduate students, managing finances is important and oftentimes difficult. We are delighted to bring you guest speaker Mike Kolasa, certified financial planner and advisor and Vice-President of the Marquette Trust and Investment Service Office, for an informative seminar on financial management.
Mike opened the Marquette Trust and Investment Service Office in 2012 and has 24 years of financial and legal experience. As a long time resident of the Marquette area, his primary focus is on financial, tax, and estate planning as well as account investment management for clients in Upper Michigan and beyond. 
Topics covered during the seminar will include: 
Managing cash flow,

Negotiating your job contract, 

Renting or buying, 

Retirement planning, 

Ensuring Life options.
Questions are welcome, and we hope to see you there!