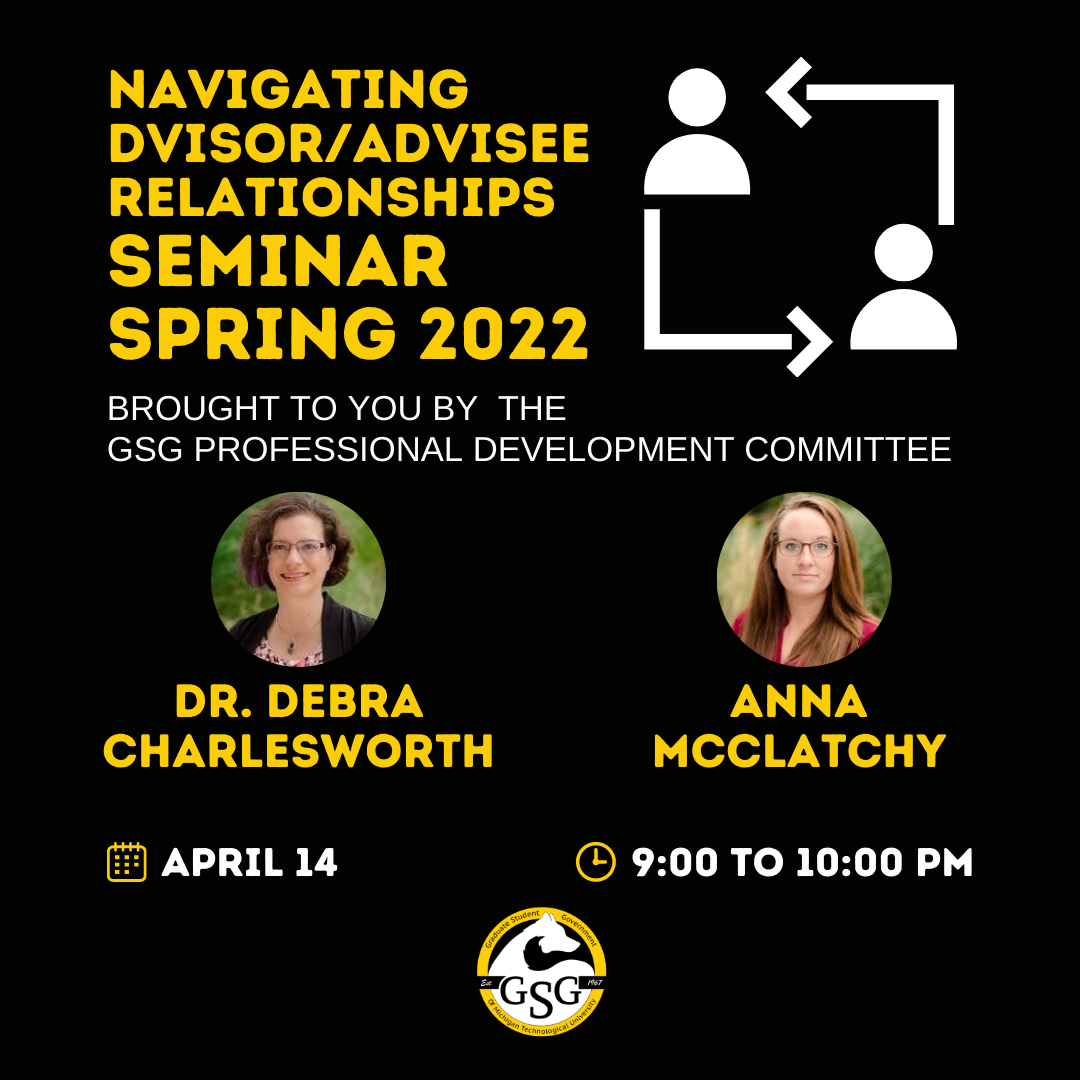 Navigating Advisor/Advisee Relationships Seminar
Have you ever had difficulty communicating with your advisor? Do you struggle with the power dynamic? This seminar is designed to help advisors and advisees learn how to effectively navigate their relationships.
Please join us on April 14, 2022 at 9:00 am with hosts Dr. Debra Charlesworth and Anna McClatchy to discuss how to productively communicate and resolve problems that may arise.3
Register, here.