As Summer comes to an end, GSG would like to thank all the players, volunteers, audience members and participants of the Summer 2021 Softball season. The league ran from June 17th to August 19th, and ended with a picnic over at the MTU Softball fields. 
We congratulate Swing and Pray on finishing the league on the first place. 
See you next Summer, Huskies!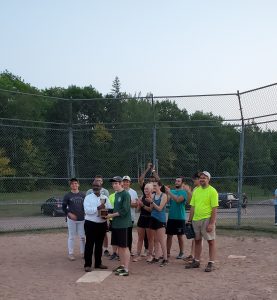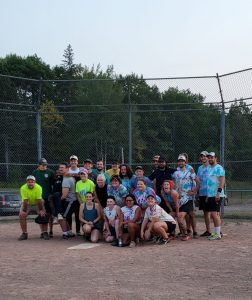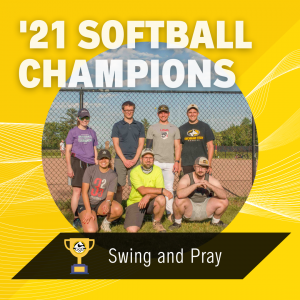 ---
The dog days of Summer are fast approaching, and with it – the return of GSG's annual Summer Softball Extravaganza! This no-holds-bar extreme slow-pitch Softball League will be held over the Summer Semester from June 6th to August 8th! Games will be played each Thursday, from 6:00 pm to 7:30 pm. Grab a friend and come watch the games if you're not playing! 
Don't have any softball equipment you say? Well, no worries here! GSG will provide bats, balls, and gloves for every registered player! Though of course if you do have your own equipment you are more than welcome to use it (provided there's no cork in your bat.) 
We're excited to announce the 2021 team lineup:
Bad News Huskies

Grass Stains

ISA

Naturally Hard Sciences

Swing and Pray

Tools of Ignorance

Treefolk
We wish the teams all the luck and look forward to see them at the diamond! 🥎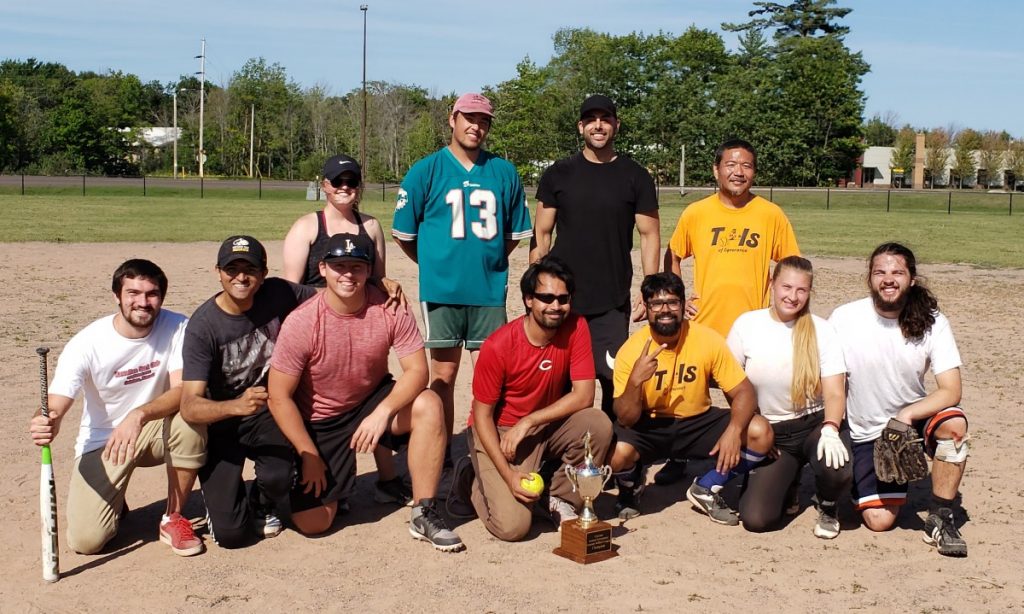 Photos