The Academic Committee is responsible for putting on a number of academic seminars throughout the semester. In addition to the academic seminars, GSG partners with the Graduate School to host a number of professional development workshops.
---
IDP Workshop (September 2020)

September 29, 2020:
The Individual Development Plan is an initiative launched by the Graduate School to help students plan their graduate education and what comes after. This plan is designed to help students set clear short and long term goals, and/or communicate them with their advisor. 
Anna McClatchy, Student Support Coordinator at the Graduate School, will lead a discussion around the IDP and answer your questions.
---
Career Fair Prep Workshop (September 2020)
Clicking on the seminar title will take you to the video recording of the seminar.

September 16, 2020:
Being well prepared for a Career Fair can make a big difference in your employment opportunities. And with the recent changes related to COVID-19, you might wonder what the best ways to prepare look like. 
GSG hosted a Career Fair Prep workshop on Wednesday, September 16th. Chris Hohnholt, Assistant Director of Career Services and Career Advisor, was leading the discussion and answering questions about resume writing, (virtual) interviews, internships and co-ops, and professional grooming. 
Feel free to contact Yasasya Batugedara at gsg-prodev@mtu.edu with any questions.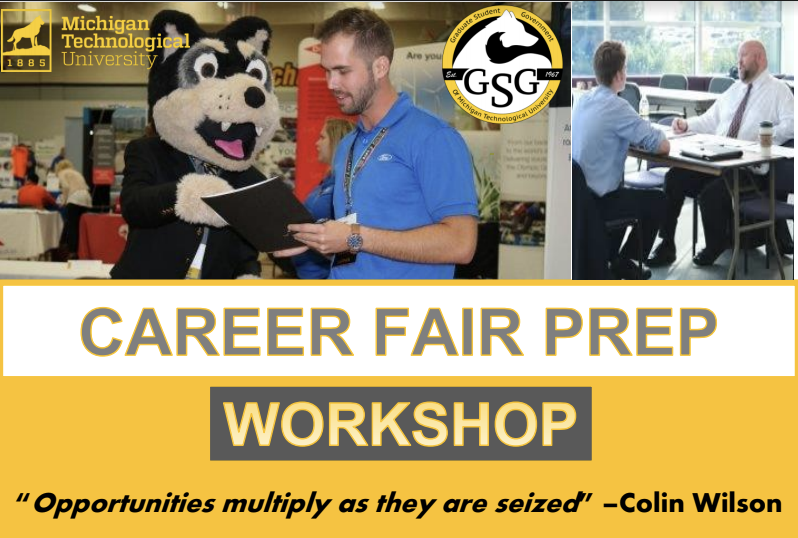 ---
Teaching seminar for GTAs & GTIs (August 2020)
Clicking on the seminar title will take you to the video recording of the seminar.
August 20, 2020:
Teaching Seminar for GTIs and GTAs
This seminar was hosted by GSG in collaboration by the William G. Jackson Center for Teaching and Learning and designed for GTIs and GTAs teaching face-to-face, remotely or online during the Fall 2020 semester. Mike Meyer from the CTL led the discussion and answered participants' questions about teaching resources, safety, student engagement, and classroom policies.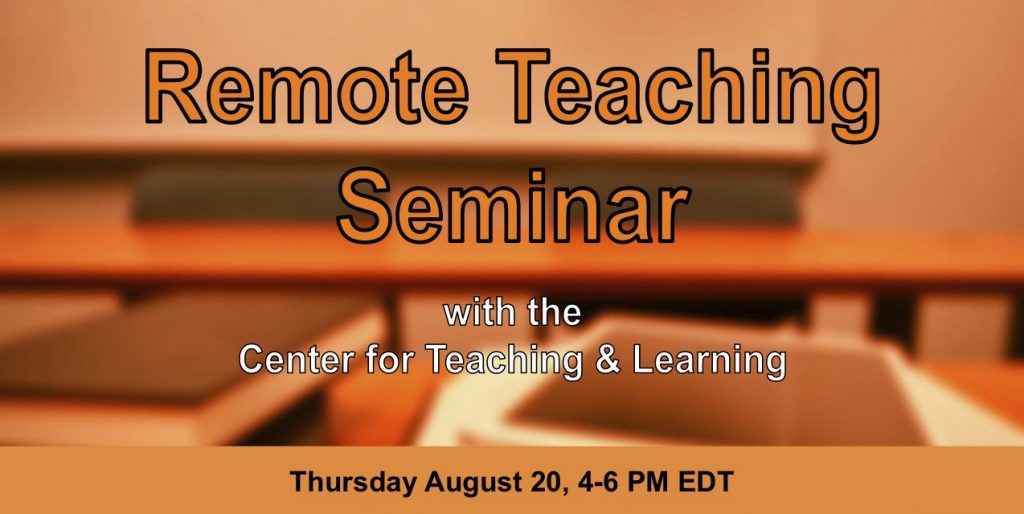 ---
Seminar Series in Programming (July 2020)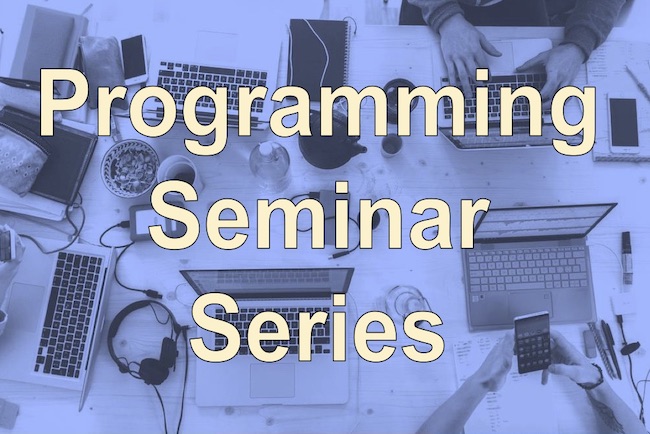 ---
2019-2020 Seminars and Workshops
---
Academic Seminars
---
Grad Student Life Outside of Research (09/11/2019)
Innovation and Entrepreneurship  (01/29/2020)
Statistical Programming Methods in R (04/15/2020)
Data Visualization Tools (04/20/2020)
---
Archives
---