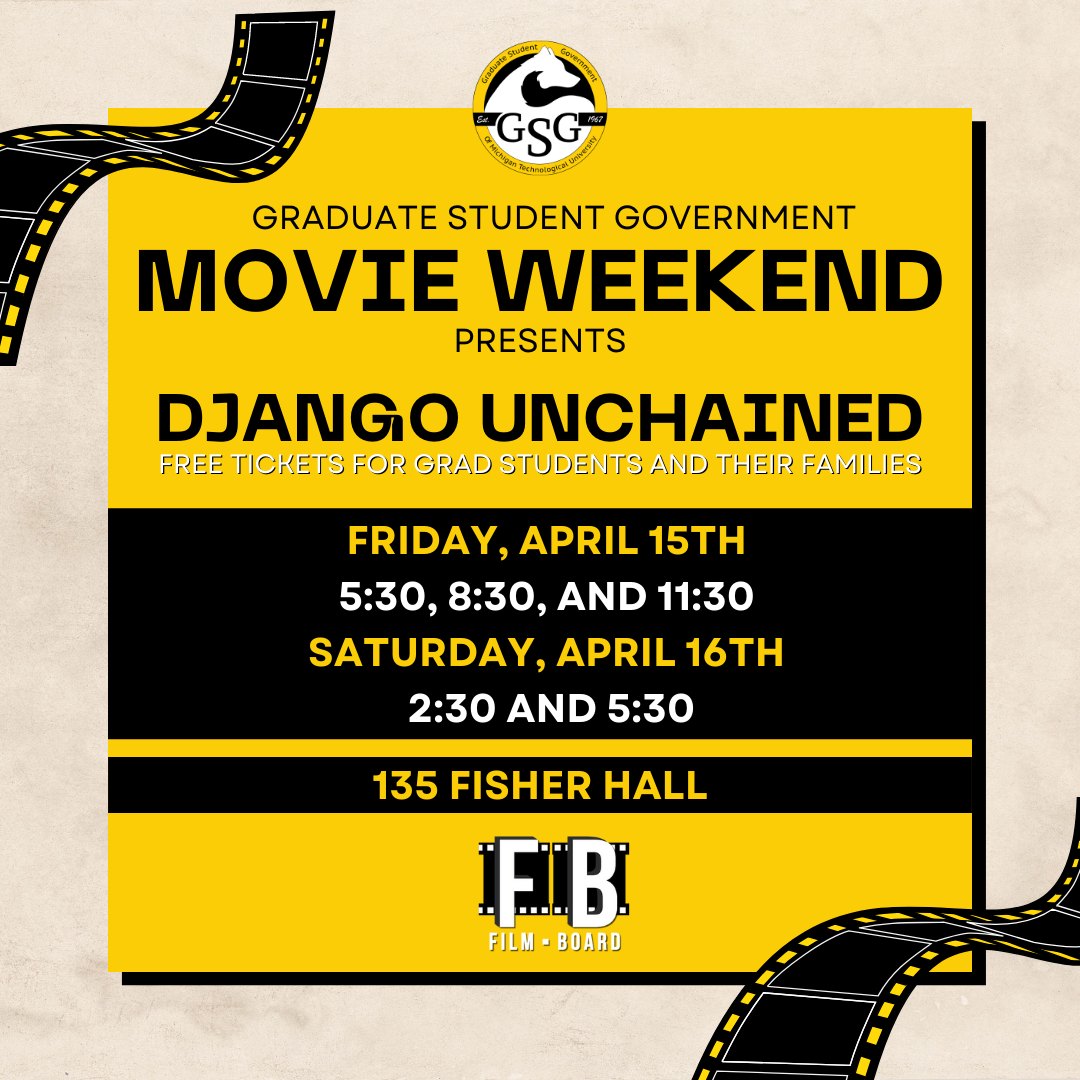 GSG Movie Weekend: Django Unchained
GSG with Film Board brings to you Grad Movie Weekend!
Catch the story of Django, a former slave turned freeman who just wants to get his wife back.
When? Show times:
Friday, April 15th: 5:30, 8:30, and 11:30pm
Saturday, April 16th: 2:30 and 5:30pm
Where?
Place: Fisher 135
Free tickets for grad students and their families!