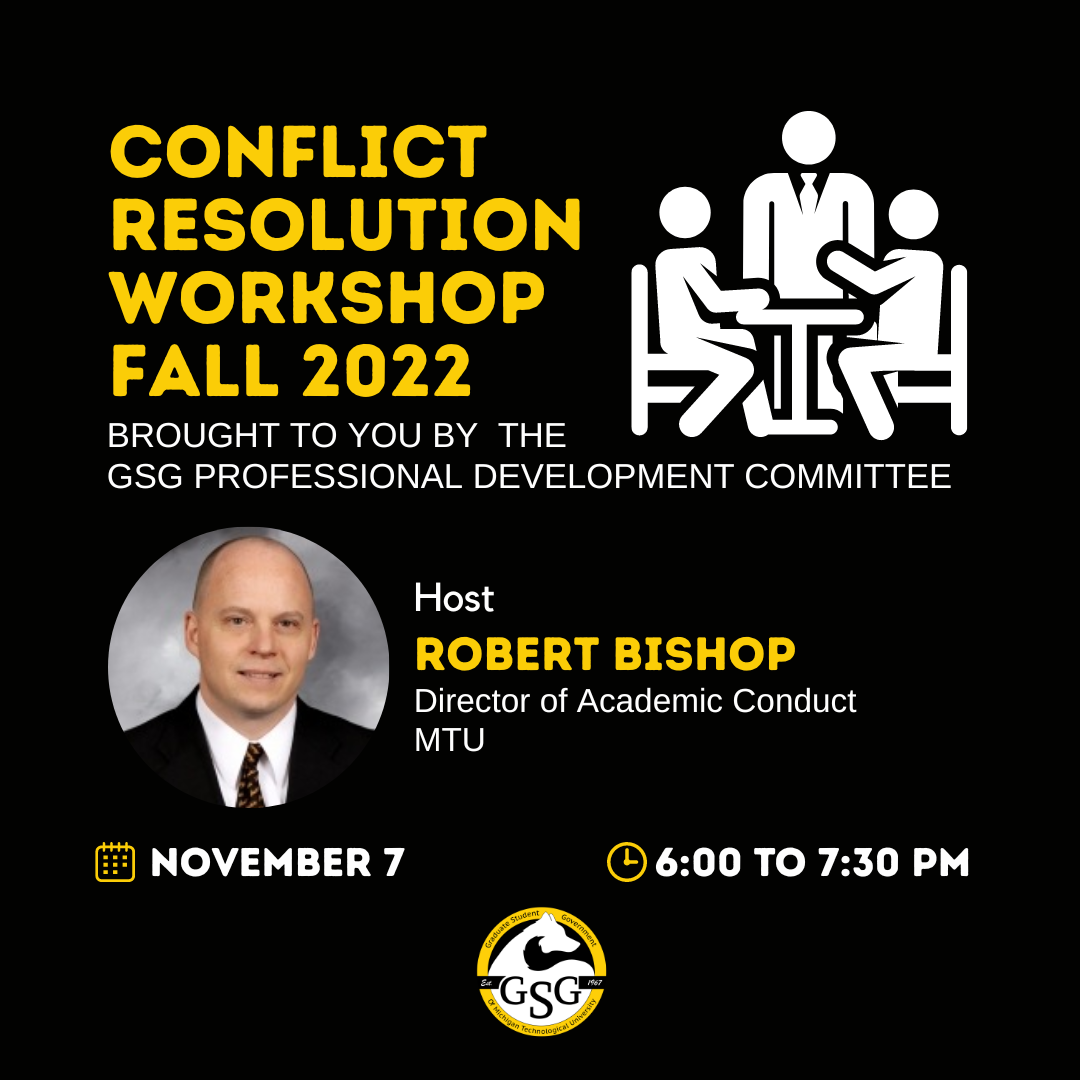 Conflict Resolution Workshop
Do you ever wish you knew how to handle different types of conflict better? Are you interested in learning new strategies?
Join GSG and Rob Bishop, Director of Academic Conduct in an interactive workshop where you will learn conflict resolution strategies and who to talk to for help and how to engage in restorative dialogues to resolve interpersonal conflicts.
Light refreshments will be provided!