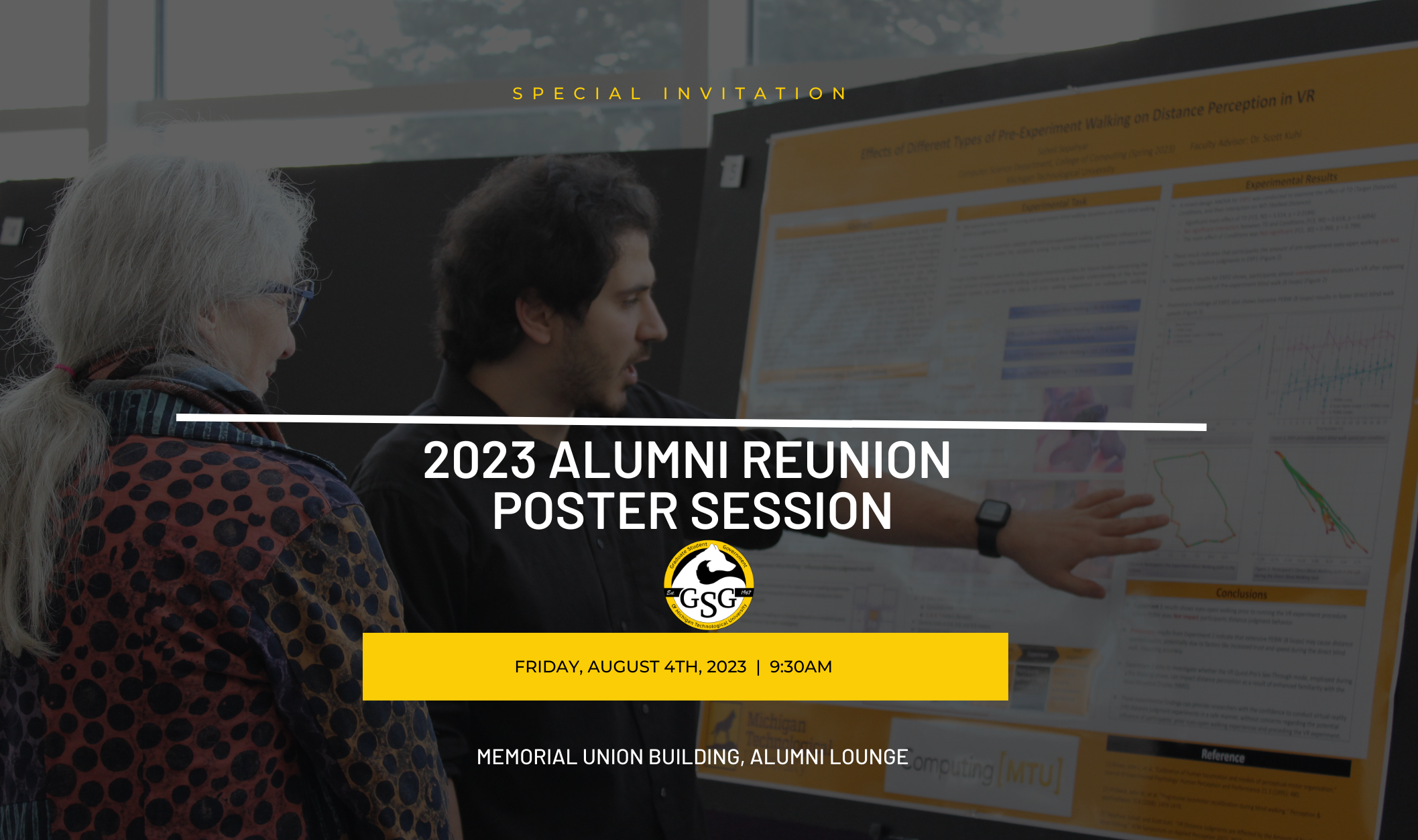 Alumni Poster Session
Alumni Reunion hosted by Alumni Engagement
GSG is pleased to announce that we will be holding the Alumni Poster Session on Friday, August 4th, and would like to invite you to present your research as poster at the event.
The Alumni poster presentation session is a continued tradition designed to increase interaction between graduate students and MTU alumni. It is a unique opportunity for graduate students to share their research work and expand network connections. This event is also a great opportunity for students to work on their presentation skills and prepare for upcoming conferences. Alumni will be able to give valuable insight and feedback on the videos that appeal to them.
The registration closes on July 28 and has limited seats.
Don't wait, register today!
Detailed instructions and guidelines to sumbit your poster will be sent out to you once you have registered.
If you are interested please register with the link below. GSG will print any poster to be presented at the event.
Coffee and Pastries will also br provided to presenters.