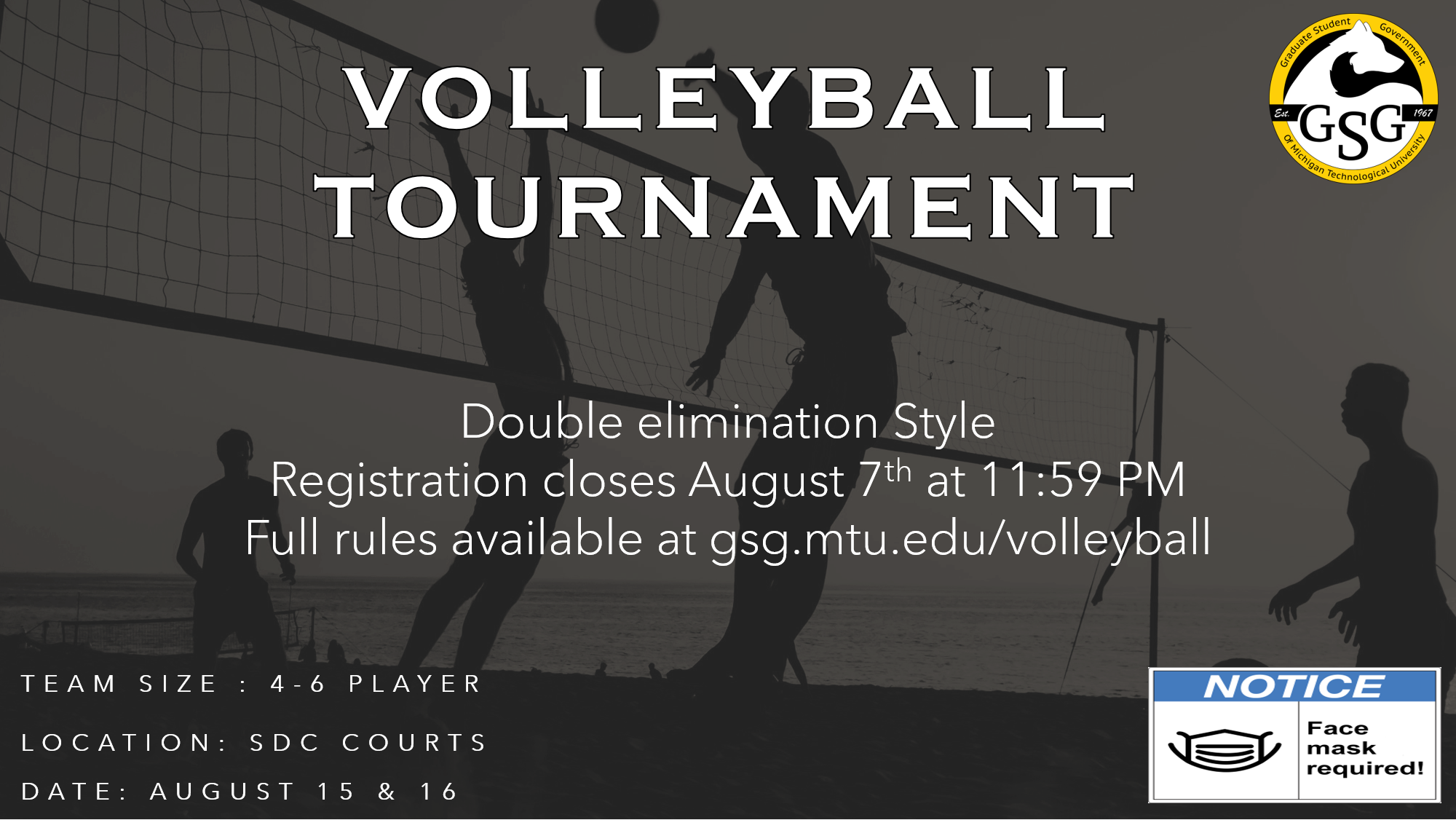 ---
The fall semester is quickly approaching and summer is winding down. What better way to celebrate than with a Volleyball Tournament?
Due to the COVID-19 pandemic, GSG made the decision to cancel our regularly scheduled Summer Softball League. We know this was disappointing to a lot of people, so with student feedback we have come up with a solution. The tournament will take place on August 15 and 16, 2020 (Saturday and Sunday) at the Student Development Complex. It is open to anyone at Michigan Tech (students, faculty, and staff) and only 50% of your team needs to be affiliated with Michigan Tech, so family and friends are invited as well. We will be following proper COVID-19 precautions and all participants will be asked to wear a mask.
Registration closes on Friday, August 7th at 11:59 PM.